Tamil Nadu's power demand has increased by more than 3,000MW this December, compared to the same period last year. The demand has been 14,500MW in recent days, mostly owing to higher consumption in the industrial sector.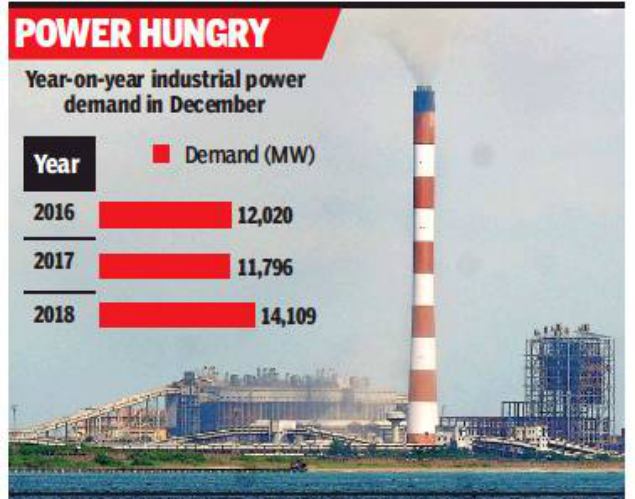 On the other hand, domestic consumption has come down in the last two months due to cool weather. Agriculture demand is also low, said Tangedco officials.
Economic growth triggers rise in power demand. "The higher consumption by industries is because of new industries setting shop in Tamil Nadu and old ones functioning to their full capacity," said state industries secretary K Gnanadesikan.
Read More
Latest posts by The Times Of India (see all)